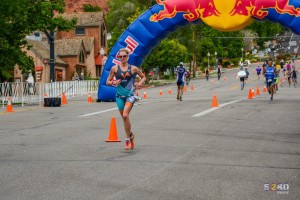 Race preparation is about much more than working hard.  It's about learning. Figuring out how to execute a particular race or effort with the goal of maximum performance on race day.
Today, with Vixxen Racing we did a bit of both Hard work plenty of analysis and learning.
With the weather turning cold and snowy the ladies stayed inside. While this is not what anyone would hope for we tried to take advantage of it.  Being on the trainer let us be more specific in 2 ways.
Control of temperature. I upped the temp a bit on the ladies to simulate the warmer temps they will be facing in St George. Not a lot but they were forced to ride in a hotter environment then they have been in early spring in CO.
Controlling and changing their wattage more than normal. I almost always prefer to have athletes train outside. That's where you race, that's where you should train. Today, instead of looking for a rout that was kind of like the race rout,  we were able to vary the effort, cadence, etc. and simulate the course very accurately.
Notice the 2 words that start each part above. Control. Race execution is about control not about fitness. And, if you want to have control on race day you best practice it! "Practice does not make perfect. Perfect practice makes perfect"
Their Brick run was outside on a hill right by the house we were training in. convenient huh? Up and down the hill twice using the pacing method and intensity they are planning to use on race day.  Immediately after the wo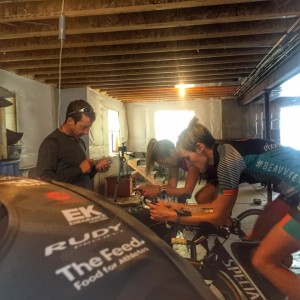 rkout the athletes recovered, got some food, hydration and I went over their data.
This is where a day like this can be invaluable. we compared pace, HR,  perceived exertion, the hill today vs the hill in St George 70.3.  The hill in the race will be longer and just a bit steeper. Not too much steeper but enough to talk about.
One athlete example, she ran the same pace both times up. But she did notice the second time was significantly harder.  Her HR was right at the limit of where we want her to be and her pace was great. Upper end of what we are looking for. Hill pacing is tough because there is no hill like another. So, pacing will be off of HR and P.E. on the big hills.
We noted her HR, PE talked about with the longer hill she may want to start a bit easier and monitor her HR closely in the first 3 miles on race day before we let her "cut loose" on last 9 miles.
This kind of mini camp with hands on coaching and analysis can be invaluable to athletes.  Stress with the weather and training was minimizes as I was on hand to deliver the session. There was no dreading it beforehand. They knew the session would be hard but doable but had no other details. Eliminating athletes stress and worries about training can be a huge factor.  The coaching immediately after; the analysis and discussion of what next weekend will be like, how to adjust, their pacing and execution, how things would feel and what they can  expect in terms of a result.  All of this amounts to eliminating small errors on race day and can turn bad runs and walking into podiums.
Update: This was written the day after this training session, the week before before St. George. After 2 6th places, a 7th and 2 strong finishes in the 20's (One by athlete Sasha Fluss in her first 70.3 race ever Vixxen Racing won the team competition in there division in there debut event.